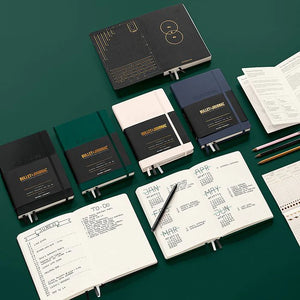 The Official Bullet Journal
A ground-breaking method that provides an answer to the question: How do I organise my day, my life, with all its appointments, tasks and plans?
ADD TO CART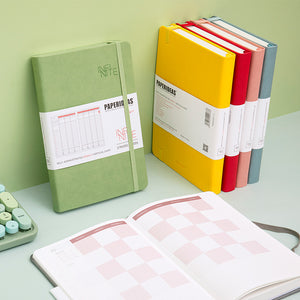 Paperideas 18 Month Timeline Planner
18 months monthly and weekly planner in a timeline style. Fill your dates in the grids, very flexible and you can start from any time of the year! 
ADD TO CART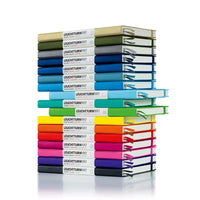 Leuchtturm1917
How can I organise my day around all my deadlines, tasks and plans? The Bullet Journal® system offers you a simple solution to these big problems. Developed by Ryder Carroll in New York and transformed into a LEUCHTTURM1917 special edition, this analogue system is attracting attention and a growing fan base around the world.
View All
Testimonials
Hi! I just wanted to say how great your service is. I've ordered from you twice now and the shipping times have been so amazing! I absolutely love all the products you have and will definitely be ordering from you again!
"I love Hedgehog Journals, they have great customer service and super fast delivery! Highly recommeded!!"
"These guys are awesome! I bought the colouroffice notebook and a couple of Washi tapes. It was fantastic. The notebook has thick paper that does not bleed. Most importantly it was a very good price too! "